The COSMO-SkyMed constellation consists of four first-generation satellites equipped with SAR (Synthetic Aperture Radar) sensors, that watch the Earth day and night under any weather conditions, using X-band high resolution radars, and currently, a Second Generation satellite, with more advanced features.
The system was set up gradually: the first satellite was launched in June 2007, the second one in December 2007, the third one in October 2008, and the fourth one in November 2010.
On 18th December 2019 the first satellite of the COSMO-SkyMed Second-Generation programme was launched.
Telespazio set up the entire ground segment of the system. The Fucino Space Centre hosts the Constellation Control Centre and managed the satellite acquisition phases after the launch and subsequent orbit insertion of the satellites themselves. Today, the Centre engages in command and control activities, and plans image acquisition requests.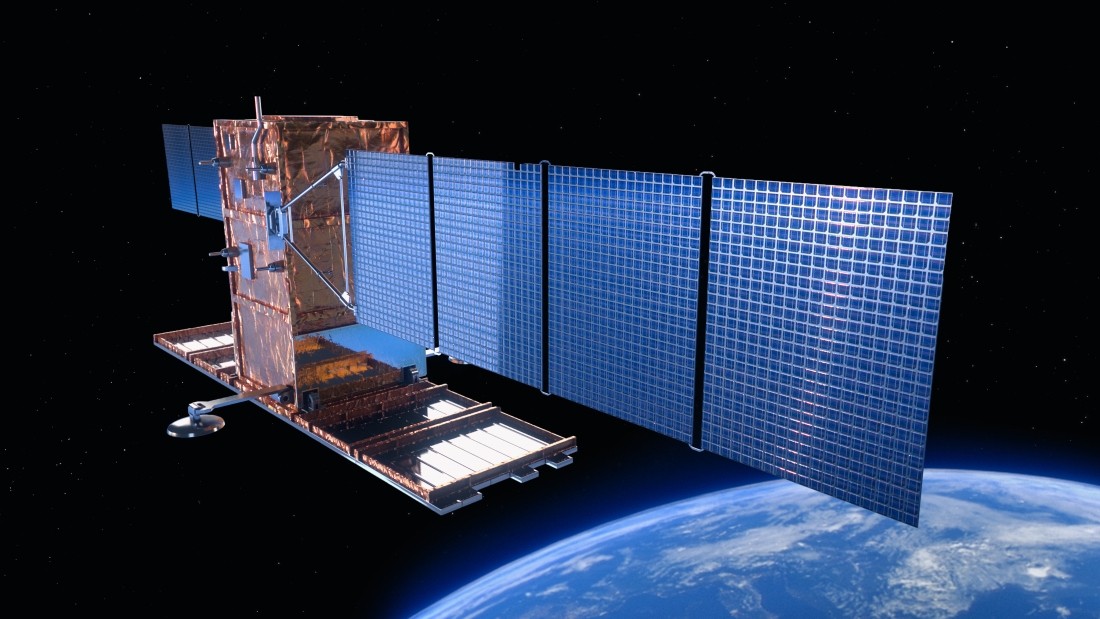 COSMO-SkyMed Second Generation
COSMO-SkyMed Second Generation (CSG) is a satellite system designed to guarantee operational continuity of the radar observation services, provided by the four first-generation satellites. After the launch of the first satellite in 2019, the launch of the second satellite is planned in 2022.
In December 2020 Thales Alenia Space and Telespazio have signed the contracts with the Italian Ministry of Defence and with the Italian Space Agency (ASI), to launch the development of two additional satellites and the upgrade of ground, logistic support and operational segments to complete the COSMO-SkyMed Second Generation constellation (CSG).
The CSG will ensure further improved performance in terms of technology, services, and the system's service life. In fact, the two new satellites in the constellation represent the pinnacle of radar observation from space in terms of precision, characteristics, and image quality.
Thales Alenia Space is responsible for the entire CSG programme, including building four satellites.
Telespazio is responsible for designing and developing the ground segment, and for providing Integrated Logistics and Operations services. Telespazio is also responsible for the LEOP (Launch and Early Orbit Phases), IOT (In Orbit Tests) and Operational Approval phases of the satellite.
Leonardo contributes to the programme by supplying the Altitude Sensors (A-STR) for orienting the satellite, solar panels (PVA), and sophisticated units that process and distribute electricity throughout the satellite, maximising its energy efficiency.
e-GEOS (a Telespazio / ASI company), markets the COSMO-SkyMed radar data throughout the world. From the Matera Space Centre, e-GEOS acquires, processes, and distributes COSMO-SkyMed satellite data for civil applications.
COSMO-SkyMed was developed for dual use, that is, as a programme able to satisfy both civil (environmental monitoring, civil defence, Oil & Gas) and military needs. Its general characteristics allow interoperability with other systems and use in the context of international agreements.
The constellation makes it possible to acquire information on the entire Earth surface, covering on average the same area every 12 hours, and each satellite is able to generate 1800 images per day.